Valsala Travels Private Limited
Claim this page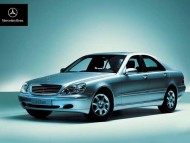 Valsala Travels Private Limited, which is incorporated on 18.6.2001 as `Private Limited Company ' was started initially as a proprietary organization around 16 years back with a single Vehicle. At present the travels has grown into a `Private Limited Company' having a fleet of more than 400 Vehicles of all types. The Managing Director of the Company has a vision of changing the facet of the Transport Industry into system driven entity. Company also has a team of Professionals, working for 24 hours/ 365 days and rendering services to Corporates, Call centers, Small, Medium Industries and Tourists.
Exclusive Features of our Travel Services:
Professionally trained and disciplined Staff & Drivers with Timely Services.
Safe and Secured driving to the clients and their Guests
Regularly Serviced and well maintained vehicles.
Accurate Billing done as per agreed terms and rates .
Round the Clock service .
Replacement of the vehicle in case of breakdown. Pickup & Drop Service to Employees
Luxury Vehicles for the Top Executives and VIPs on request.
A/c Coaches, Special Tourist Vehicles available.
Valsala Travels Private Limited
' also may find interest in followings . . .

K.P.N Travels India Limited is plying buses in four states namely Tamil Nadu, Pondy, Kerala, and Karnataka. Lakhs of customer prefer KPN Travels buses through out the year for...

Exclusive Hi-tech Maruti Authorized Service Station on Kalyan Nagar Ring Road. All Free Services Paid Service and Major Repairs Computerized Wheel Alignment and Balancing Engine...

Rising fuel costs...Empty pockets? If you have answered YES to one of them, then its' the Right time switch to Ampere Electric Vehicles! Ampere Vehicles Pvt. Ltd. - designs and...
Amba Auto Sales & Services Private Limited is a Bajaj Motor Bike Dealer / Showroom Serving in Hosur Road, Bangalore.
Jagdish Ait Travels (P) Limited was established in Bangalore in 1997. It is a part of the Jagadish Group of Companies, which is owned and managed by its Managing Director, Mr....

First American (India) Private Limited has been established as a group entity by The First American Corporation. The company has its operations in India in full support of its...

Starline Travels Limited is an associate company of Lakshmi Machine Works Ltd, (LMW) one of the leading textile machinery manufacturers in the world based at Coimbatore. Starline...
Category:
Submit your company info here.