Rohan Builders
Claim this page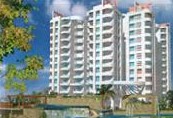 Rohan builders is a real estate / property / building projects / construction projects development company offers residential and commercial complexes in Bangalore, India.
Rohan Builders is a renowned name in residential and commercial construction known for new concepts in residential construction, including innovative design and structure, modern and new amenities, quality construction and timely delivery.
Vision:
To set benchmarks in Quality, Economy and Speed of Delivery.
To set high standards in Safety
To be a preferred employer in the industry
Mission:
The Group strives to beat the deadlines, rather than meeting them through detailed planning, meticulous execution, optimum technological support with most stringent wastage control of all the resources Material, Machinery, Manpower as well as Time.
To take advantage of the Group's collective resources – brand, employee expertise, pool of valued consultants and financial strength
By safety the group means safety of the Employees as well as the safety of environment. Besides the high safety standards set by the Group we also enhance green expertise throughout our operations.
To recruit, develop and retain competent employees through training, empowerment, rewards and growth for every one who is a part of Rohan Group.
Rohan Builders
' also may find interest in followings . . .
Loan scheme for (a) Ready built office/ construction of new office building Firms and companies which have been in operation for at least 5 years with a successful track record...

Vaswani Group is a 25 year old ISO 9001:2000 certified and professionally managed company which was established in the year 1982 in Bombay and Bangalore. The Corporate Mission of...

NCC is a vision seen in exemplary clarity by Dr. AVS Raju, architect, planner and builder close to three decades ago. Years that have seen the Company creating history, time and...
He swears that there's music in his soul and soul in his music. Music producer and DJ extraordinaire, Rohan Kapoor is your go-to guy if you're looking to throw a proper, 2013 bash...

Established in 1972, Unitech today is India's leading real estate company with projects across the country. Unitech is known for the quality of its products and is the first real...

Prestige constructions have shaped the Bangalore skyline both in terms of residential estates and commercial properties in Bangalore. Prestige stands as a giant among Bangalore...

Sobha developers a Rs. 10 billion plus company is one of the largest and only backward integrated company in the construction arena. Since its inception Sobha's reputation is...
Category:
Submit your company info here.