Reebok Showroom
Claim this page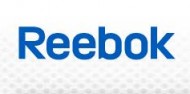 Reebok is an American-inspired, global brand that creates and markets sports and lifestyle products built upon a strong heritage and authenticity in sports, fitness and women's categories. The brand is committed to designing products and marketing programs that reflect creativity and the desire to constantly challenge the status quo.
REEBOK'S VISION
Fulfilling Potential
Reebok is dedicated to providing each and every athlete - from professional athletes to recreational runners to kids on the playground - with the opportunity, the products, and the inspiration to achieve what they are capable of. We all have the potential to do great things. As a brand, Reebok has the unique opportunity to help consumers, athletes and artists, partners and employees fulfill their true potential and reach heights they may have thought un-reachable.
Reebok Showroom
' also may find interest in followings . . .
Three growth centers at Dharwad, Hassan (implemented by KIADB) and Dharwad (implemented by KSIIDC) with a total outlay of Rs. 120 crores are already approved. To expedite the...

The united sports bar and grill opened its doors as a casual, multi-cuisine diner. Moving beyond the concept of a typical sports bar, the restaurant also includes a community...
Titan Industries is the world's fifth largest and India's leading manufacturer of watches. The company has manufactured more than a 100 million watches till date; and has a...

With sales offices in several locations in Bangalore Meghna Clay products is the Manufacturers of Decorative and weather proof tiles and machine moulded wire cuts bricks.
Business and Services: Shopping Malls
Divine products is a Manufacturers of Brass Electrical Wiring Accessories Such As Brass Flang,Brass Cable Glands, Brass Anchor, Brass Switchgear Parts, Brass Neutral Links, Brass...

Timex Group designs, manufactures and markets innovative timepieces and jewelry globally. Timex, founded in 1854, has expanded to become Timex Group, a privately-held company,...
Category:
Submit your company info here.