Cross Cultural Training in Bangalore
Claim this page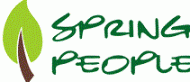 Cross Culture training course explores the benefits and challenges that come about from having a multicultural workforce.
At the end of Cross Culture training course, the participants will:
Sensitize them to the nuances of other cultures
Enhance their verbal and non-verbal communication skill
Standardize email writing
Duration - 1 Day
Suggested Audience
Cross Cultural trainings are indispensable for managers and public administration employees working on international markets.
Cross Cultural Training in Bangalore
' also may find interest in followings . . .
Volkswagen Palace Cross is a Volkswagen Motor Car Dealer in Hesarghatta Road, Bangalore.
What is the procedure for availing foreign exchange for specialized training/study tour abroad? Applicant should submit to an authorized dealer a letter in duplicate from the...

SunInfotech located in the Silicon Valley of India – Bangalore to address the pressing needs for skilled resources in a short time. SunInfotech specializes in providing Training...
IIMPT is providing world class state-of-the-art Training and Coaching Institute. It's headquartered in Bangalore the silicon valley of India. We are providing the best,...

Inner Dawn provides professional and confidential counselling services in Bangalore for individuals, children, adolescents and couples at our centers. We also provide counselling...
To reach out to more number of women entrepreneurs and to have a multiplier effect, AWAKE conducts Trainers' Training Program for other Non-Government Organisations in order to...
A complete course of training for the supervisors and the transcriptionists in the following areas is imparted: (a) English Language. (b) Human anatomy. (c) Pharmacopoeia. (d...
Category:
Submit your company info here.