Samsung Electronics India Software Operations (SISO)
Claim this page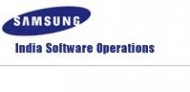 Samsung Electronics India Software Operations (SISO) is one of the eleven Research & Development centers of Samsung Electronics Co. Ltd., housed in the IT hub of India, Bangalore. With its inception dating back to February 1996, as a liaison office, today it has grown in magnitude and proportions as a center of excellence in research and software development encompassing a wide range of technology domains.
With about a decade of existence, the organization has executed close to 300 projects and has been accredited with the highest software quality certification of CMM Level 5 and ISO 9002. SISO also practices Six Sigma as a management methodology to facilitate innovation and increased productivity. Quite a synergy prevails between product development and software services initiatives and the entire system is backed by robust development and computing infrastructure. SISO´s business processes have been extensively automated with a vision of making it a completely paperless office in the near future.
SISO also works with some of the best organizations in software and technology in India, to leverage on their core competencies. With an objective to spearhead Samsung´s initiatives in India, SISO contributes to the different technologies in Wireless, Networking, Convergence, Digital and Semi-conductor in India where these domains have almost become revolutions.
Samsung Electronics India Software Operations (SISO)
' also may find interest in followings . . .

SSDI was incorporated in August 1999 as a member of the Sharp Corporations' global research and development network. SSDI is located at the International Technology Park,...
Around the globe, Novell is synonymous with leadership in building enterprise-class solutions and in providing premium support for proprietary and open source software. With a...
(a) Private software technology parks Units having own site measuring 5000 to 10000 sq. ft./ in good locality who propose to set up software technology parks for the purpose of on...

Toshiba Embedded Software (India) Pvt. Ltd. is an embedded software technology development centre set up to develop reusable software components. It provides competitive software...

STPI BANGALORE has a wealth of expertise in executing multi-site maintenance and development projects for customers. STPI has executed an offshore software development project...

LSI Corporation is a leading provider of innovative silicon, systems and software technologies that enable products which seamlessly bring people, information and digital content...

Nichi-In specializes in software design and development. We have NDR Co., Ltd., Osaka, Japan as our partner. An 100% EOU, Nichi-In is registered with Software Technology Parks of...
Category:
Submit your company info here.