Oracle Financial Services Software Ltd
Claim this page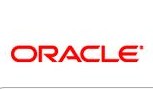 Oracle Financial Services Software has a strong global reach with a sales, marketing and support presence in 27 overseas locations operating under four subsidiaries (Oracle Financial Services Software, Inc. in the USA,Oracle Financial Services Software b.v. in The Netherlands, Oracle Financial Services Software Pte. Ltd. in Singapore, and iPSL in India). In addition, the Company is represented in 85 countries through over 32 corporate business partners. It also has strong alliance and/or implementation relationships with industry leaders such as Hewlett-Packard, IBM, and Intel.
Increased regulatory pressures. Complex global operations. Rising demand for innovative customer service. To meet all your business challenges, Oracle for Financial Services delivers a powerful combination of technology and comprehensive, preintegrated business applications, including key functionality built specifically for banking and capital markets organizations.
Oracle is #1 in Financial Services customer relationship management
Oracle is #1 in Financial Services human capital management
20 of the 20 top banks run Oracle
Oracle Financial Services Software Ltd
' also may find interest in followings . . .

E-Apps Mantra Software Solutions Private Limited established in the year 2007 based out in Bangalore, India. Our vision is to provide a broader solution for the small scale...

KBACE Technologies, Inc. is a global Oracle Certified Advantage partner which provides services and analytics software dedicated to the Oracle E-Business Suite. KBACE has an...
KSFC has been approved as a category I merchant banker by the Security Exchange Board of India (SEBI) and takes up management of public issues, under writing of shares, deferred...

UAE Exchange has also been enjoying a boom in the Travel sector since 2001, providing timely service to customers in domestic and international air ticket reservations, e-...
Business and Services: Tour Operators

SkillSoft, a leading SaaS provider of on demand e-learning and performance support solutions for global enterprises, government, education and small to medium-sized businesses....

Autonomy is a global leader in infrastructure software that helps organizations derive meaning and value from all of their information assets, automating the retrieval, processing...
Category:
Submit your company info here.