EMC Data Storage Systems (India) Pvt Ltd
Claim this page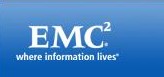 EMC provides products and services to help people and organizations around the world bring the power of their information to life through the creation of information infrastructure and virtual infrastructure. Many of EMC's offerings in areas such as networked storage, data backup and recovery, backup management, data archiving, data protection, data deduplication, data consolidation, data replication, content management, and information security enable customers to transition to the next-generation of information management in their journey to private cloud computing.
As you visit '
EMC Data Storage Systems (India) Pvt Ltd
' also may find interest in followings . . .

Records and Data Warehousing is a market leader in Records & Information Management Services (RIM), with a pan India footprint with base in over 11 locations, with impeccable...
Numag Data Systems Pvt Ltd is a organization of technologists with vast experience in computer hardware and software design. We specialise in developing embedded systems for...
Santa Clara, Calif. & Bangalore, June 16, 2014: Tavant Technologies, a leading provider of specialized software solutions & services globally, today announced that it is...

Vagi Data Systems (incorporated and head quartered in India) is a global IT consulting company with operations in the US. A corporate formed by group of technocrats in the year...
The Internet has emerged as a medium with vast potential for Trade. TTCE has set up an Internet Data Center to help companies understand the benefits that accrue from exploiting...

NetApp creates innovative products—storage systems and software that help customers around the world store, manage, protect, and retain one of their most precious corporate assets...

Autonomy is a global leader in infrastructure software that helps organizations derive meaning and value from all of their information assets, automating the retrieval, processing...
Category:
Submit your company info here.