Records & Data Warehousing Pvt Ltd
Claim this page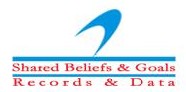 Records and Data Warehousing is a market leader in Records & Information Management Services (RIM), with a pan India footprint with base in over 11 locations, with impeccable track record of implementing large, mission-critical solutions deployed at leading Logistics fortune 500 companies.
Having domain expertise in Industry verticals such as Records Management Services, Information Management, Workflow Automation Tools and Media Storage Solutions, among others, we are known as one of the fastest implementers of RIM services in India.
We are winners in the BPO/KPO market posing robust seamless technology platforms with core workflow/document management, analytics, and other integrated solutions to create ownership of the customers as we embed our technology into client infrastructure and wrap service around these processes.
Range of our Services:
We provide the complete range of outsourcing solutions to companies that require Record and Information Management (RIM) Solutions.
Business Process Management (BPM)
Transaction Processing (TP)
Scanning & Digitization (SCAD
Media Storage Solutions (MSS)
Records Management Services (RMS)
Records & Data Warehousing Pvt Ltd
' also may find interest in followings . . .

THERMAL MANAGEMENT SOLUTUIONS FOR ELECTRONIC SYSTEMS AND ENCLOSURES Having problems with your electronic systems? Like... Over-heating and Hot-spots High power-consumption by...

Aquarian BPO is a global services company providing exceptional business and knowledge processing services, offshore advisory and consulting services to growing organizations...

Automated Workflow (AWPL) is a market leader in providing Business Process Management (BPM), Enterprise Content Management (ECM), Service Oriented Architecture (SOA), Enterprise...

Collabera is a fast growing end-to-end IT Consulting, Services and Solutions firm. We focus on IT Services and Solutions, Consulting, Financial Services, Technology,...

Infinite Computer Solutions is a global service provider of Infrastructure Management Services, Intellectual Property (IP) Leveraged Solutions, and IT Services, focused on the...

We are a niche engineering and software solution provider specializing in delivering innovative solutions & services to leading organizations worldwide. Armed with development...

Autonomy is a global leader in infrastructure software that helps organizations derive meaning and value from all of their information assets, automating the retrieval, processing...
Category:
Submit your company info here.