Jagadish Tours
Claim this page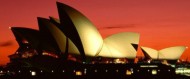 Jagadish Tours is a Leading Outbound Tour Operator. Travel, a rapidly growing sector the world over, and India is the fast emerging hub for the same. The upswing in this sector makes it a pre-requisite for the travel sector to step up and take charge of the opportunity. It is therefore imperative to set up new service standard backed with professional service standards backed by technology, catering to the exacting demand of discerning clientele.
In wake of the recent developments, Jagadish Group positions itself as the perfect answer to the swelling expectations of service standards in the domestic and international circuit.
With its national and international tie-ups, Jagadish Air Travels Pvt Ltd is a force to reckon with on the domestic and international circuit. Its world class accreditations speak for its top of the line systems, processes and service.
Services:
International Air Tickets
Domestic Air Tickets
Passport Assistance
Visa Assistance
Domestic Holidays
International Holidays
Travel Insurance
Meetings and Conferences
World Wide Car Rentals
World Wide Hotel Reservation
Cruises Holidays
Luxury Trains
Foreign Exchange
Jagadish Tours
' also may find interest in followings . . .

Established in the year 1999 in Bangalore, India. Spaceline World Travel dedicates itself to providing Complete Travel Related services.. We offer weekend escapes to special...

Bangalore Classic Tours & Travels Services: Air Ticketing- Domestic and International Travel Insurance Visa Assistance Passport Assistance Foreign Exchange Assistance Hotel...

Ascon Travels, part of the Dubai based ETA Ascon Group, one of the pre-eminent corporate entities in the Middle East. Since 1995, families and corporates in India and the Middle...
Luxury Tours & Travels based in Bangalore, India. Our company is dedicated to serving clients worldwide by promoting India, especially Karnataka & South India as its...
Jagdish Ait Travels (P) Limited was established in Bangalore in 1997. It is a part of the Jagadish Group of Companies, which is owned and managed by its Managing Director, Mr....

Acma Travel Tours Pvt Ltd Is one of the leading Travel Agency in Bangalore , India. Having an approval of IATA and recognized by RBI, ACMA is well know and easily accessible to...

Kala Tours & Travels is a fastest growing travel and tour agency offering every kind of travel services to the complete satisfaction of tourists and travelers. We are a...
Category:
Submit your company info here.