The Cradle Bangalore Maternity hospital
Claim this page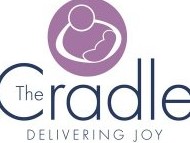 The Cradle is the finest distinction in providing quality care and comfort to mothers to be. The only dedicated facility in the city catering to the needs of women before, after and during pregnancy. Located in the heart of Jayanagar and heralded with world class medical equipments and facilities, together as a part of The Apollo Hospitals Group, The Cradle is the cynosure of every mum and dad to be. The Cradle has a host of gynecologists, obstetricians and pediatricians making the whole experience a complete journey to cherish. Visit us today to find out more information and make the choice for your newborn.
As you visit '
The Cradle Bangalore Maternity hospital
' also may find interest in followings . . .

Garden City Hospital began as the vision of six local physicians in March of 1947. Committed to a high level of healthcare, the physicians pooled their own money and rented a...

Mallya Apollo Hospital is a pioneer in health care services and has been treating patients from all over India and abroad.

Psychiatric Rehabilitation CADABAM's Centre was established in 1992 has become one of the various psychiatric rehabilitation care center in India today. Over the years the...
CHERISH, an infertility treatment center at Bangalore, India, has been started with a vision to overcome infertility among men and women and thus bestow couples with the joys of...
Hi Friends, I am Major(Ex) Vikram, an Army officer. I specialize in imparting Leadership traits, Effective Communication skills and Team building because of my Army background,...

Manipal North Side Hospital situated at Malleswaram, Bangalore is a 70 bed hospital renowned for its medical expertise in the areas of General Medicine, Orthopaedics and...
Heart Line Phone Number ( +91 - 80 ) Rotary Life Saving Brigade 1050 Jayadeva Heart Brigade 26534600 KIMS Hospital 26673056 / 26624870 Manipal Heart...
Category:
Submit your company info here.