Mud Pie Pre-School and Day Care
Claim this page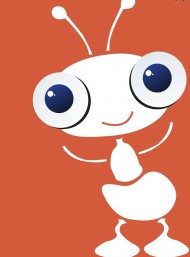 Mud Pie is a new and unique initiative of pre-schools where in children are provided a natural atmosphere for learning. Our inimitable activities have been thoughtfully tailored to enhance the multiple intelligences within a child.
Our Philosophy:
We at Mud Pie believe that children have their own individualist nature, its what makes them preciously ours. Their source of action is from how they feel about what they see. When children feel right, they behave right. By acknowledging their feelings we open the doors for their expressions. At Mud Pie, we work towards identifying the types of Intelligence your child is blessed with and map them. This forms the basis of 'our' learning of your child in order to facilitate their learning. We don't believe in 'teaching' everything to a child rather; we only create the platform to ignite their intelligence. The child's natural curiosity paves the way for their own learning, which brings us to our fundamental philosophy, Nature and its myriad ways of educating our minds.
Mud Pie Pre-School and Day Care
' also may find interest in followings . . .

The Neuerth Kids is a "Home away from home" It provides a warm, child Friendly environments and learning activities that focuses on the growth of the "Child. Child Friendly...

1: Date: April 2nd to April 26th 2. Venue: All Podar Jumbo Kids and Podar Jumbo Kids Plus centres 3. Timings : 9:30am to 1:30pm 4. Theme : Fun, Fitness and Leaning with Eric...

NANDA KUMAR, Chief Learning Officer, Roots to Wings, Banaswadi tells about Roots to Wings Preschool Why I chose…..ROOTS to WINGS? I took my decision to turn an entrepreneur, when...
Muddy Feet is an auxiliary of Wishbone. At Muddy Feet, children are exposed to new environs, involving a whole lot of learning and fun! The Muddy Feet summer programmes will focus...

Give your child a fun filled reason to play, discover & imagine!! At Little Elly, we believe in holistic development of your child emphasizing on the intellectual, personal,...

Nurture Pre-school is 'A HOME away from HOME' for your kids. As you step into the portico, of this expansive place you're overwhelmed with a feeling of déjà vu! Haven't I seen...

Each child is special and Kids Campus school provides a structural learning program based on child's individual needs. Kids Campus is an ISO 9001- 2008 certified International Pre...
Category:
Submit your company info here.