Bihar School of Yoga at Yoga Wellness Center
Claim this page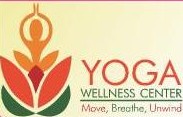 Yoga classes
Yoga Health Management
Yoga apparels & apparatus
Teachers training program
Wellness store
Corporate wellness events
Yoga is a science and has to be learned under guidance of qualified Yoga teachers only.
Learn, practice and experience Yoga with Master teachers (M.Sc. in Applied Yogic Science) having 10 years of experience from Bihar School of Yoga, the systematic, holistic and the most authentic way of practicing Yoga.
Find your timings:
Morning: Mon- Sat - 6.00 to 7.00 / 7.00 to 8.00
8.30 to 9.30 / 9.45 to 10.45
Evening: Mon to Sat - 5.00 to 6.00 & 6.10 to 7.10
Sun (8.30 to 9.30 am)
FREE trial classes also conducted.
Bihar School of Yoga at Yoga Wellness Center
' also may find interest in followings . . .

Introduction Yoga, the ancient natural practices for health and vitality are relevant even today, more so, because it is now scientifically proved that Yogic practices have...
YOGA IN DAILY LIFE Points to remember for yogic practices: Maintain Yoga sequences strictly (i.e. Kriyas, Asanas, Pranayama and Relaxation). Take guidance from a qualified yoga...

Evening Activities for Children. Story Telling: Malini Aunty will tell Stories Interspersed with games to children (4 Years+) every Wednesday Froms 5.00 to 6.00 pm Dance: Every...
Standing.... Prone.... Ardha Kati Cakrasana (Lateral Arc Posture) Bhujangasana (Serpent posture) Trikonasana (Triangle position) Salabhasana (...

Tarot Reading, Theraupatic Yoga,Guided Meditation Kausar is an intuitive Tarot Card Reader, Reiki Healer,Numerologist and also teaches Therapeutic yoga and meditation in Bangalore...
The best workout, according to top trainers and fitness experts, is one that includes the mind and spirit as well as the body. Consider some alternatives to your regular weight...
Sri Aurobindo Bhavan, housed in a peaceful environment facing the Ulsoor Lake, is an island of tranquility. The bhavan provides a choice of learning experiences at the hands of...
Category:
Submit your company info here.