RS Developers
Claim this page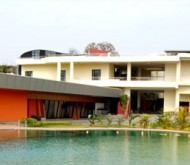 R.S. Developers, a subsidiary of Royal Retreat Resort Pvt. Ltd. is one of the premier land developers, property developers and real estates agents based at Bangalore, the "Silicon Valley of India." Whether it's a development such as a large subdivision, new industry or even a single house, we, R.S. Developers are here with our land developing and building expertise to make quality land buying dreams fulfilled.
Ever since our establishment, we have worked hard to create a place of respect for ourselves in the field of land building and developing. Our success in the sphere of land development has earned us many accolades and numerous projects. At present we have to our credit 14 projects, each of them a landmark, being testimony to our credentials.
RS Developers
' also may find interest in followings . . .

Nigama Developers understand these needs through regular research and the selection of specialist consultants to deliver innovative and practical residential & commercial...
Loan scheme for (a) Ready built office/ construction of new office building Firms and companies which have been in operation for at least 5 years with a successful track record...

Reliaable Developers is a full-service Real Estate company in the Triangle and to enhance our quality of life through active community involvement. We provide the most...

LG Builders & Developers is one of the leading property developers in Bangalore. Our business ethos is to meet the global challenges for providing unique residential layouts...

Apartments, Villas for sale in bangalore!!! Sterling developers making luxury apartments and villas that delight and satisfy its customer in every way, Sterling Developers has...

Mantri Developers Pvt. Ltd. is One of the Leading Real Estate Company in Bangalore. Mantri Developers is Commercial Properties, Luxurious Residential Apartments in Bangalore....
The basic resources like land, water and energy which are so essential for industries but are scare have to be conserved by adopting appropriate technology. Installation of...
Category:
Submit your company info here.