Puravankara Projects Limited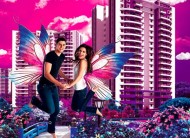 The Puravankara Group was established in 1975, in response to the growing need for quality housing and commercial space in the metropolitan cities of India. Since then, the Group has grown to be one of the leading Real Estate Developers of the country, serving the needs of a discerning clientele.
An ISO 9001 certified company since 1998, the PURAVANKARA GROUP began operations in Mumbai, the commercial capital of India, and has only looked forward since. In the year 1987, the Group widened its area of operations taking Bangalore into its fold. Over the past two and a half decades, the company has grown significantly both in terms of assets and turnover establishing a considerable presence in the real estate industry in the metropolitan cities of Mumbai and Bangalore.
Puravankara Projects Limited
' also may find interest in followings . . .

HM Constructions have shaped the Bangalore's skyline both in terms of residential estates and commercial properties at par to any international city in the world.we are...

Merely 19 years young, KPDL has quickly moved from strength to strength to emerge as Pune's leading Real Estate Developer. We offer an impeccable mix of path breaking...

Construction Care Chemicals began functioning in the year 2000, with an objective to manufacture and supply world class Waterproofing Compounds such as Liquid...

NCC is a vision seen in exemplary clarity by Dr. AVS Raju, architect, planner and builder close to three decades ago. Years that have seen the Company creating history,...

Meghana Homes Pvt. Ltd., incorporated four years back to undertake real estate development as its core business activity, today stands on a foundation of enterprising...

TELCO Construction Equipment Co. Ltd, the Leader in Construction Equipment in India, enhances the operational performance of its customers, leading to improving their...

We are a brigade of skilled manpower with years of rich experience under our sleeves. We understand a family's Housing needs intimately and a workspace's high energy...
Category:
Submit your company info here.