Mana Projects
Claim this page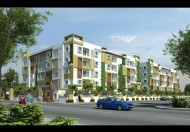 Mana Projects having years of experience in construction of dream Home in heart of Bangalore. Till Now we have thousands of satisfied customers around the world. We have strong portfolio in completed Projects. For Know More about On-going or Upcoming projects visit our website.
As you visit '
Mana Projects
' also may find interest in followings . . .

Vidhatha Technologies Bangalore is offering wide range of academic Final Year IT Projects in all technologies of Computer Science Projects including Final Year Engineering...
As a Organisation, our goal is to contribute to society through broad-ranging activities in the areas of Software development, Training and Technical Projects. Modainnovations has...

Akme Projects Limited, the flagship company of The Anil Nanda Group, commenced operations in January 2004 as a real estate developer. With successful ventures in Bangalore and...
KSIIDC is the Nodal Agency of the State government to plan and formulate proposals for infrastructure development projects after assessing the need in different sectors. It will...
Long term loan facility can be extended by KSIIDC for setting up 2/3 Star Hotel Projects as per the guidelines stipulated by the Department of Tourism, Government of India....
In the last few years KIADB has taken on several prestigious projects like: The Bangalore-Mysore Express Highway Project The project is the first of its kind in the country and...

"Vascon Venus" epitomizes all that is described in all the ancient mythologies, all connoting to un-matching beauty, grandeur, magnificence, happiness and benefic qualities of...
Category:
Submit your company info here.