Siksha Training & Development Pvt Ltd
Claim this page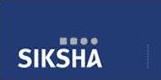 Siksha is a knowledge organization providing Performance Consulting & Training Solutions in the areas of People skills, Leadership skills, Sales, and Service.
Siksha Consulting Specializes in the areas of sales, Servicesand Leadership Consulting.
Siksha Consulting partners with organizations, to help them identify their changing business needs, re-engineer their approach and design powerful Business Solutions.
Our Expertise
Competency Modeling
Performance Consulting for Sales and Service Teams
Strategy Mapping
Process Re-engineering starting with the Top Management and across levels.
Developing training initiatives using our knowledge repository
Strategic Alignment
Siksha Training & Development Pvt Ltd
' also may find interest in followings . . .

Arowana Consulting is focused on providing IT services and holistic solutions across Banking and Financials, Airlines and Aviation, Healthcare, Public Sector and Telecom...

Axiom Consulting Pvt. Ltd. as a new product Development, R & D Services, Innovation, Design, Engineering and prototype development Company, providing end-to-end solutions...

P4P is a one stop shop offering highly integrated HR consulting & outsourcing services. Our goal is to create a better work environment for the organisations of today through...

UnitForce Technologies Consulting PVT LTD (UFT) believes in Inspired Innovation. UFT is headquartered in Bangalore and certified in ISO 9001:2000. UFT offer state-of-the-art...

Dawn Consulting provides financial strategy and implementation support to early stage and established enterprises – we facilitate formation and transformation. Our mission is a...

Trianz is a client-oriented organization that provides an integrated set of Consulting, IT and BPO solutions, each enabled by innovative and proprietary global execution models....

Magnasoft Incorporated in year 2000 combines the power of GIS technology with extensive subject matter expertise to implement powerful spatial technology solutions that integrate...
Category:
Submit your company info here.