Shriram Properties
Claim this page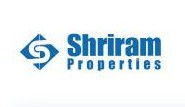 Shriram Properties for over a decade is committed to provide quality homes and commercial spaces. Shriram Properties has laid emphasis on addressing the lifestyle needs of the customer, building quality homes that provide optimal value for money. With an excellent track record of completing major projects in Tier 1 & Tier 2 cities, Shriram Properties envisages establishing a pan-India presence with a portfolio of projects, including residential, modern integrated townships, commercial, retail, hospitality and SEZs.
Shriram Projects has completed 4.23 million Sq. ft. of residential space and 1.03 million Sq. ft. of commercial space, in addition to 67 million Sq. ft. of built-up area currently under various stages of development across the cities Bangalore, Chennai, vizag, Kolkata.
Shriram Properties
' also may find interest in followings . . .
Premier Properties was established in 2003, successfully completed several projects in Mysore and Bangalore having its headquarters in Mysore. Apartments, villas, commercial...

Prestige constructions have shaped the Bangalore skyline both in terms of residential estates and commercial properties in Bangalore. Prestige stands as a giant among Bangalore...

Neil Rao towers is promoted by Rao Computer Consultants Pvt., a company with more than decade experience in Software Development, Consulting and Office space Leasing. Neil Rao...
Sai Properties is offering 3 & 4 bhk Cuupertino luxury villas in Jp Nagar 7, 8th and 9th Phase, Bangalore with millionaire lifestyle amenites. To book your dream Villas &...

Looking for an affordable Residential Property in Bangalore? We offer spacious villas in Whitefield and a choice of excellent residential properties at best prices. We strongly...
Loan scheme for (a) Ready built office/ construction of new office building Firms and companies which have been in operation for at least 5 years with a successful track record...

Inspired by a philosophy of dynamic forms and strong expressiveness, UKN creates properties that are monumental, yet grounded in an understanding of human contexts and a deep...
Category:
Submit your company info here.