Newtech Computer Services Pvt. Ltd.
Claim this page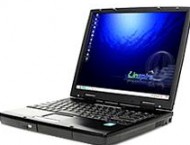 Newtech Computer Services Pvt. Ltd. is a leading organization and Facility Management, Maintenance, turnkey solution and complete IT Infrastructure Management company.
We at Newtech are customer centric and customer satisfaction is our prime motto.
Newtech is a Premier Partner of IBM, HP, ACER and Authorized Reseller for Sun Microsystems, Cisco, Microsoft, Nortel, Dlink, 3Com, Avaya and Samsung.
Newtech is probably the only company in India who has expertise in IBM AIX, HP-UX, SUN O.S., SCO UNIX, Tru64 UNIX, Windows, LINUX.
Services:
Experience in providing IT Maintenance Services since 1984. We deliver a comprehensive Mission Critical Support Service that addresses the full range of requirements:
Mission Critical Partnership – to help you achieve your business objectives through continual IT service – quality improvements.
Critical Service – to help you achieve your IT availability objectives.
Proactive 24 x 7 Service – to improve the effectiveness of your IT environment.
Proactive Essentials – to improve the effectiveness of your IT assets.
True business value by helping you reduce the impact of downtime, improve IT operational efficiency and enable new mission – critical capabilities.
A full range of proven preventive, diagnostic, remedial and repair services.
Newtech Computer Services Pvt. Ltd.
' also may find interest in followings . . .

SLK Software Services is a software development company, established in 2000, that specializes in providing full cycle IT solutions and services, which deliver significant savings...

We provide Housekeeping Services to Corporates, Hotels, Offices etc. Services Facility Management Housekeeping Service Pantry Service Gardening Service Carpet Cleaning Marble /...

Kruthi computer services pvt ltd is the plotter specialist in Bangalore. Sales: Pre-sale support / Demos to buy HP plotters Trade-in / Trade-up Schemes for your old Plotters....
Bangalore: All kind of computer repair and service at your home. by A disable person. This a self job & a commitment to help my family. I wanted to become upstream in my...

InfiHosting is a leading and reliable Web Hosting India company providing web hosting service. We provide both Linux web hosting service and Domain name registration India service...

Aquarian BPO is a global services company providing exceptional business and knowledge processing services, offshore advisory and consulting services to growing organizations...

MPulse Computerised Maintenance Management System. This is a US based product and has a distribution centre in Bangalore. Many of customers are global organisations with plants in...
Category:
Submit your company info here.