U & V Distributions
Claim this page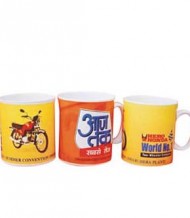 Royal Caps has started its venture in South India under the name and style of U & V Distributions and is highly recognized manufacturer and supplier of Corporate Gift items viz., Caps, Hats, T-Shirts, Jackets, Bags, Diaries, Pens, Key chains, Ties, Wind cheaters available in exclusive designs and varieties that suit the latest trend. With a zealous attitude towards quality and driven by market trends and requirements we strive to give our best to all our commitments. We have an intense desire to excel in all the spheres of production due to which we have grabbed strong market position within a decade.
With Factories at Delhi, we manufacture well-designed products which caters to corporate needs. With the help of highly experienced team of engineers supported by an in-house Research and Development team we continually are growing and expanding our product line to accommodate as per the corporate needs and are able to provide top of the quality products.
We offer the following services to our Corporate Customers worldwide.
Customized Solutions
Product Identification
Artwork preparation at no extra cost
Free finished samples for evaluation / approval
Fast delivery at lowest cost
Trial orders undertaken at no extra cost
U & V Distributions has been in the business since 1993, With a decade of experience in the production of Caps, Hats, T-shirts etc., the company has all the necessary resources to meet the requirements of customsers everywhere.
U & V Distributions
' also may find interest in followings . . .

Corporate promotional gifts are available in a distinct range of styles, colors, patterns and designs that are sure to make any company stand out in the global market. These gifts...

We are a fast growing corporate clothing supplier to customers around the globe, with an in house design team for Corporate clothing and accessories. Rapidly updating our...

Corporate Film Bangalore is a Corporate films production company based in Bangalore, India, specializes in Corporate Films Production, Corporate Video Production, Ad Film...

Company Profile eSSL – We are an Indian enterprise with over 10 years of presence as one of the leading Biometric Companies in India , offering an unique Attendance and Access...

SunInfotech located in the Silicon Valley of India – Bangalore to address the pressing needs for skilled resources in a short time. SunInfotech specializes in providing Training...

EmPower Research provides Custom Market and Media Intelligence services to Global 2000 companies, and Advertising and PR agencies worldwide. It was founded in 2004 by MIT Sloan...

Ideas On Team Outings And Team Building Great team outings have always been one of the best ways of thanking employees for all their hard work, isn't it? What makes such outdoor...
Submit your company info here.