Skyway International Travels
Claim this page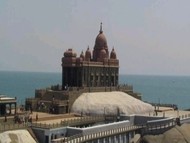 Skyway International Travels - Tour Operator & Travel Agent based in Bangalore, India. We are actively promoting Karnataka and India for the past 15 years. Skyway is IATA accredited, Active Member of Indian Association of Tour Operators (IATO) & Travel Agents Federation of India (TAFI). Recognised by Govt. of India and Karnataka as Approved Tour Operator.
Skyway International Travels has distinguished itself in the Travel and Tourism industry and has developed its operation by having branches and associates at all major cities in India, providing a wide network and delivering personalized service and custom designed vacations for deserving travelers.
We are specialized in tour packages that include Historical, Archaeological and Pilgrim, Preserved Forest and Wildlife, Spectacular Mountains and Beautiful Sceneries, Sun, Sand and Sea, Landscapes filed with Flaura, Fauna and birds, Adventurous, Ayurveda, Angling, Golf etc., as the list goes on.
Skyway International Travels
' also may find interest in followings . . .

Since its establishment, JM Mehta Travel and Tour Company, Mumbai based Travel Agent, sister concern of the JM Mehta Group has built a reputation for offering a quality,...
Akshaya India Tours & Travels (P) Ltd. is recognized by the Government of India (Dept. of Tourism ) as an approved Tour Operator and have the IATA accreditation (IATA NO: 14...
'Shree Balaji Tour and Travels' is a specialized inbound and outbound tourisum and travel agency providing tour and travel services to all sectors of the society . Our philosophy...

Akbar travels of India is best air travel agent of Asia and it provides cheap air tickets for all airlines. Akbar travel is more preferable for frequent travelers. Akbar travel...

Southern Travels tour operator - provides travel packages for International tour, India tours, north India tour and east and west India tour, tour operator, south india tours...
We are one of the Pioneer IATA Accredita Ted Travel Agents for all your Travel needs. Nisarga Tours & Travels ® (NTT).has been serving customer needs since 1999. Originally...
SKS Travels is a leading bus operator in Bangalore. SKS Travels is specialized in providing a wide range of travel services. SKS Travels runs many buses to Bangalore, Calicut,...
Category:
Submit your company info here.