PRASHANTI House of Silk Cottons
Claim this page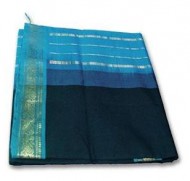 Prashanti, house of silk cottons, the boutique renowned for its hand woven Silk Cotton Sarees with its kind of rare and unique designs is an extra ordinary boutique for silk cotton lovers like us in Bangalore.
Prashanti's showroom at Malleshwaram and Jayanagar has a wide range of its signature collections.
PRASHANTI House of Silk Cottons other Locations:
No.52, 17th Cross,
4th Main Road,
Malleswaram,
Bangalore - 560055
Phone: +91 080 23341632.
PRASHANTI House of Silk Cottons
' also may find interest in followings . . .

Janardhana Silk House is One-Stop Shop for the finest silks showcasing virtually every variety of sarees from all over the country. Janardhana Silks House stands as a Silk Store...

Tradition Unfolds a new shade Choose from a range of Kanchivarams, Banarasi silks, Bandhanis, Georgettes, Maheshwaris, Chiffon sarees and more. All exclusively crafted keeping in...
Business and Services: Manufacture & Exporters of Pure Silk Fabrics & Made-ups.
Business and Services: Manufacturers & Exporters Of, Pure Silk, Dupion, Taffeta Fabrics & Made-ups.

A journey into the exotic arena of Silk A silky welcome to the vividness in elegance. A place more spacious and attentive to your moods and needs. An occasion of affinity between...

Melodies woven out of silk. Blended with alluring designs, intricate patterns and delicately crafted motifs for accompaniment. A perfect tribute to the beautiful woman the world...

The Chennai Silks (TCS) is the largest textile kingdom in Tamilnadu that has proven to be a shopper's delight in wedding sarees, Kanchipuram silk sarees for all generations of...
Category:
Submit your company info here.