ArtIndian Gallery
Claim this page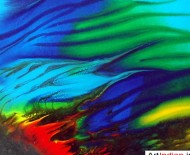 Artindian.in is a comprehensive solution for both Artists and Art collectors. It empowers artists to connect with their Art Collectors and vice versa for ever. Art Collectors are more connected to numerous Indian Artists in one place.
As Indian Art lover, you can also bring your favourite art learning's from youtube or vimeo.
ArtIndian.in came with the vision to enable, empower and create a market for every talented Indian Artists. Artists can be contacted directly eliminating all the obstacles for all upcoming and amateur artists.
ArtIndian Gallery
' also may find interest in followings . . .

Unique arts & Crafts is an art gallery which offers a wide range of comprehensive contemporary and modern art. Our Collection has wide range of Indian & western paintings...

Renaissance Gallerie, an Indian Art Gallery, promoted by Shreen Malani, has built its foundations on the promotion of artists and the inculcation of art-appreciation among its...
Bangalore, August 29, 2013: Krisala Arts, an e-art gallery, will showcase the travel show - paintings of the artist Bolgum Nagesh Goud in Bangalore from August 31 – September 5th...
Streisand International is known for its wonderful art selections of Indian, Western, Mid-Eastern, Oriental and African themes and more. It houses thousands of handmade oil...
A prominent art gallery which showcases art exhibitions by contemporary artists.
SITAR An Indian styled guitar, the sitar is a stringed instrument that emits delicate riffs. Evolving over time, the sitar was historically used by the Persians who made their way...

Located in UB City, Bangalore's hotspot for luxury, art and fashion, Sublime Galleria is India's first Sky Gallery and a perfect setting for the city's art aficionados. As a space...
Category:
Submit your company info here.