The Magazine Store
Claim this page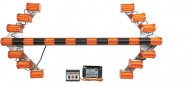 The store with an area of 2000 sq ft has both national and international magazines on every possible topic including motorbikes, health, photography and housekeeping. Also available are the back issues of various magazines.
As you visit '
The Magazine Store
' also may find interest in followings . . .

Books & Magazines Rent, Read & Return We are books Circulating Library Thousands of books. Wide range of Magazines Member ship Fee Rs.150 Special Offers for Students...

We provide Housekeeping Services to Corporates, Hotels, Offices etc. Services Facility Management Housekeeping Service Pantry Service Gardening Service Carpet Cleaning Marble /...
Creative Delights is a advertising design: Corporate identity such as logo design and stationery design, print design such as magazines covers, flyers, brochures, posters,...

Media Transasia is one of the world's most diversified and vertically integrated publishing houses, it commands the entire gamut of publishing activities: from creating new...

Chumbak launched their first standalone store on CMH Road, Indiranagar with their first range of home products including crockery, tableware, lighting, furniture and wall art....

Judge not a man only by his shoes; but also judge him by his kurta payjamas, his Indo-western suits, his sherwani, pagadi, joothi and all. And what better time and season to see...

The history inspired store houses a collectiion of home decor products that include period furniture, rare antiques, traditional and contemporary art, silk cushions from...
Category:
Submit your company info here.