United Bank of India (UBI)
Claim this page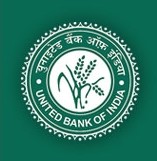 United Bank of India (UBI) is one of the 14 major banks which were nationalized on July 19, 1969. Its predecessor the United Bank of India Ltd., was formed in 1950 with the amalgamation of four banks viz. Comilla Banking Corporation Ltd. (1914), Bengal Central Bank Ltd. (1918), Comilla Union Bank Ltd. (1922) and Hooghly Bank Ltd. (1932) (which were established in the years indicated in brackets after the names). The origin of the Bank thus goes back as far as 1914. As against 174 branches, Rs. 147 crores of deposits and Rs. 112 crores of advances at the time of nationalization in July, 1969, today the Bank has 1568 branches, Total business of `111317 crore, `66694 crores of deposits and `44623 crores of gross advances as on 30-06-10. Presently the Bank has a Three-tier organizational set-up consisting of the Head Office and 28 Regional Office.
The Bank has three full fledged Overseas Branches one each at Kolkata, New Delhi and Mumbai with fully equipped dealing room and SWIFT terminal . The operations of 500 branches have been computerized either fully or partially and Electronic Fund Transfer System came to be implemented in the Bank's branches at Kolkata, Delhi, Mumbai and Chennai. The Bank has ATMs all over the country and having Cash Tree arrangement with 11 other Banks.
The operations of all branches have been computerized fully through Core Banking Solution and Electronic Fund Transfer System such as RTGS, NEFT and NECS has been implemented across the Bank. The Bank has ATMs all over the country and customers can use United International Debit Card at all VISA ATMs across the globe.
List of Branches in Karnataka
Bangalore Branch
Address: 40 Kempegowada Road, Bangalore - 560009, Karnataka
Phone: (080) 22354339
Bangalore Cantonment Branch
Address: 40/2, Brigade Road, Bangalore - 560001, Karnataka
Phone: (080) 25582179, MGR(RES) 25449533
Electronic City Branch
Address: U B I Building, Plot No-100, Electronic City (Opp. Infosys Tech), Bangalore - 561229, Karnataka
Phone: (080) 28520014, 23113515 MGR (RES)
Hubli Dharwar (GIE) Branch
Address: 4863, Gokul Road, Opp. Ksrtc Bus Depot, Hubli, Dist-Bangalore, Karnataka, Pin - 580030
Phone: (0836) 2332405, 2334195-MGR (RES)
Indiranagar (Bangalore) Branch
Address: 680, 9th A Main Indira Nagar, 1st Stage, Bangalore – 560 038
Mangalore (Kambala) Branch
Address: Hameed Shopping Complex, Kulur Ferry Road, Alake, Kambla, Mangalore, Dist-Dakshin Kannad, Karnataka, Pin - 575003
Phone: (0824) 2493924
Mysore Branch
Address: No-8, Sahukar Chennaiah Road, T K Layout, Mysore - 570009, Karnataka
Phone: (0821) 2543822, 2344611-MGR (RES)
Shivajinagar Branch
Address: 59/62, Dharmaraja Koil Street, Shivajinagar, Bangalore - 560001, Karnataka
Phone: (080) 25369824, 23507902
Bannerghata Branch
Address: Bannerghatta Main RoadGottegere, dis- Bangalore pin-560 076 Karnataka
Email: bma...@unitedbank.co.in
Hebbal Branch
Address: 65, Brindavan, Sanjeevini Nagar,Sahakara Nagar Post Hebbal dis-Bangalore- 560 092,Karnataka
Phone: 080-23620505
Email: bmh...@unitedbank.co.in
Belgaum Branch
Address: CTS 1485 A & B, Parvathy Plaza, Despanda Galli Corner, dis-Belgaum pin-590 002, Karnataka
Phone: 0471-2447737
Email: bmp...@unitedbank.co.in
IIPM Campus Branch
Address: Jana Bharati Campus,P O Malathalli,dis-Bangalore pin-560 056 karnataka
Phone: 080-23218348
Email: bmi...@unitedbank.co.in
Udupi Branch
Address: No.9, Canara Tower, Mission Hospital Road, dis-Udupi 576 101 Karnataka
Phone: 0820-2527019
Email: bmu...@unitedbank.co.in
Ramamurthy Nagar Branch
Address: Plot No.2, SRS Complex, Kalkere Main Road, Kowdenahalli, Rama Murthy Nagar,dis- Bangalore pin-500 016, Karnataka
Phone: 080-22725311
Email: bmr...@unitedbank.co.in
United Bank of India (UBI)
' also may find interest in followings . . .

Vijaya Bank has the highest number of branches in its home state Karnataka. During the financial Year 2010-11, the bank so far has opened 22 Branches and 1 Extension Counters....

The Oldest Joint Stock Bank of the Country, Allahabad Bank was founded on April 24, 1865 by a group of Europeans at Allahabad. At that juncture Organized Industry, Trade and...

IDBI Bank Ltd. is a Universal Bank with its operations driven by a cutting edge core Banking IT platform. The Bank offers personalized banking and financial solutions to its...

Dena Bank was founded o­n 26th May, 1938 by the family of Devkaran Nanjee under the name Devkaran Nanjee Banking Company Ltd. It became a Public Ltd. Company in December 1939 and...

State Bank of Hyderabad was constituted as Hyderabad State Bank on 08.08.1941 under Hyderabad State Bank Act, 1941. The Bank started with the unique distinction of being the...

Syndicate Bank is One of the leading Indian nationalized bank, provides premium savings bank accounts in India. Our Bank offers a number of varied products under Deposits,...

State Bank of Bikaner and Jaipur was established in 1963 after amalgamation of erstwhile State Bank of Jaipur (established in 1943) with State Bank of Bikaner (established in 1944...
Category:
Submit your company info here.