"Smart Spaces'' launches their first smart project - "No Frills" homes
Submitted by Anonymous on Thu, 10/31/2013 - 11:27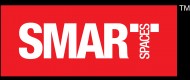 Smart Spaces, one of the housing initiatives promoted by Damden Properties, launches its first initiative of "No Frills Homes" in Bangalore, targeted at young Indians and first time home buyers. The phenomenon enables eligible first time buyers to purchase good homes within their capacity and aims to provide assistance to potential home buyers who are able to repay loans in the long term but currently do not have enough savings for the down payment. Smart Spaces have introduced scheme in association with various leading banks, where the first time buyer may pay only Rupees Ninety Nine Thousand and can avail Ninety Percent loan amount for a one bedroom apartment.
Smart Spaces is first of its kind concept in Bangalore. Talking about the concept of "No-Frills", P C Sukanand, CEO of Smart Spaces says "a no-frills or no-frills service or product is one for which, where an essential feature have been retained to keep the price low, without compromising on the quality & premium specifications of the product/services. We use innovative design & technology to usher in smarter real estate. Creating homes that are not about having everything, just everything that is necessary, as we believe that living in what you need is more important that having it all". In short, Smart Spaces operate on the philosophy of "less is more". Further citing an example he said, "No-frills airlines are airlines that offer low fares but eliminate all non-essential services, such as complimentary drinks snacks, in-flight entertainment systems, business-class seating etc. A no-frills airline will typically cut overheads by offering no-frills businesses operate on the principle that by removing luxurious additions, customers may be offered lower prices". Smart Spaces' first launch project has received overwhelming response with close to a thousand enquiries and thirty percent of the flats being sold within first two days of the launch and booking enquiries pouring in.
Founder - Director, Damla T Mathew, adds "The concept of Smart Spaces is a paradigm shift in the real estate industry. Smart Spaces build living spaces with designs that are intelligent, efficient in cost, practical in nature without compromising in delivery".
Founder - Director, Dennis T Basil, states "Smart Spaces homes assure the buyers to have complete transparency through our well planned construction practices. The need based approach is the best any first time buyer can ask for at such competitive prices that we offer".
The real estate segment faces worry with the price of housing property skyrocketing, resources depleting and financial liquidity reducing. Hence, keeping in view of the above concerns, this phenomenon is attributable to the progressive professionals. This is where Smart Spaces is set to be the front runner, with its first Smart Spaces 1 launch in Sarjapur-Attibele Road, Bangalore and Smart Spaces 2 in Vijayanagar, Mysore, there are another five launches in the anvil.
The recent trend in the real estate business in Bangalore has shown tremendous increase in the cost of funds, which paves way to a great potential for projects like Smart Spaces to set a benchmark in its segment in the industry.