Party Mania
Claim this page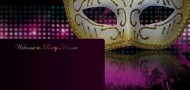 Your go-to place for masks, return gifts and snow spray! They have branches all over the city, so you should find it easy to give them a call.
As you visit '
Party Mania
' also may find interest in followings . . .
Welcome to the Snow City Bengaluru One of the biggest indoor snow park and entertainment centre in South India. Snow city is the first attraction which is ready as part of the...

With the wedding season and festivities around the corner it is time surround yourselves with fresh pomp, mesmerizing gifts, sumptuous feasts and colourful festive decorations....

They are stocked up on everything you can possibly want for your party, from LED ice cubes to brighten up your drinks to polka-dotted balloons and head-to-toe costumes.

Living at Mahidhara Fortune City is a compliment to elegant engineering. For the connoisseurs of fine living who wish to take the right size of living space, Fortune City...

Melodies woven out of silk. Blended with alluring designs, intricate patterns and delicately crafted motifs for accompaniment. A perfect tribute to the beautiful woman the world...

The busy promenade Kammanahalli Main Road has added a new entrant in it's' feather. City Kitchen Restaurant! As you walk from the Cuter Ring Road towards Kammanahalli..you just...
City Central Service Apartments offers fully furnished, equipped apartment and executive home which are ready to move into. Serviced apartment is created and designed specifically...
Category:
Submit your company info here.