California Pizza Kitchen (CPK)
Claim this page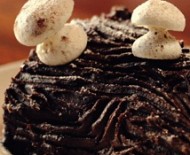 CPK is where you come when nothing can fill the void in your life except fabulous, 14-inch, thin-crust pizza with weighty portions of meat. You cant go wrong with their Pepperoni or Chicken Fajita. But what really puts the icing on the cake, pun very much intended, is their fabulous dessert menu that guarantees a satisfying groom at the end of every binge session.
Locations:
284 Ground Floor, 100 Feet Road, Indiranagar
Bengaluru, Karnataka, India
Phone: +91 80 6405 8888
Shop No.105, Ground Floor, 5th Floor, 1A Cross Road, Koramangala Industrial Layout, Koramangala
Bengaluru, Karnataka, India
Phone: +91 80 6569 6569
California Pizza Kitchen (CPK)
' also may find interest in followings . . .

Respectfully Yours... Manyavar - A pioneer and a leader in men's Indian ethnicwear. It is a name to reckon with. With the belief of "Earn Your Respect, this national brand...

Here's where you choose what goes into your drink! Figurine Fitness will have you twisting and stretching into shape as soon as you sign up for one of their many classes. If you...

Buy Jute, Connect with nature. Let Jute be your Natural Choice. Experience the art of exquisite craftsmanship through the wide range of jute products showcased at jute Cottage....
KSTDC Transport Wing C/o Mayura Yatri Nivas, 2, J.L.B. Road, Mysore - 570 005 ,KARNATAKA, INDIA.Tel : 91-0821-423652. KSTDC Transport Wing Old Fire Station Building, Taluk Office...

The ibis Bengaluru Techpark is a 4 star hotel property that is situated opposite the Intel Campus, on the Sarjapur Outer Ring Road (ORR) in Bengaluru, Karnataka. Considered as...
Department of Tourism Government of Karnataka #49, 2nd Floor, Khanija Bhavan, Race Course Road, Bangalore 560 001 Tel: 080-2235 2828, Fax: 080-2235 2626 Email: i...@...
KARNATAKA UDYOG MITRA (KUM) is a 'single contact point' for all investors who are looking at setting up businesses in Karnataka. As the nodal agency, our role is to facilitate...
Category:
Submit your company info here.