Skylark Mansions
Claim this page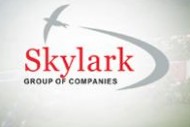 Founded in 1992, Skylark Mansions Pvt.Ltd has made its mark by going beyond the conventional aim of selling apartments/Villas. In the years since its inception and across all its projects the company has sold "Homes" rather than merely selling apartments. Starting off with row houses, Skylark has covered the entire gamut in the modern-day apartment trade. Row houses gave way to small apartments, graduated to mid-size ones and now to high-end luxury villas.
Skylark has built a rock-solid reputation founded on Trust, Day by Day, Brick by Brick. No wonder all Skylark projects are sold through word of mouth.
Vision:
The aim has always been to make the acquisition of an apartment a "Total Experience". What this means is that Skylark sells not just apartments, but goes beyond the normal services extended by promoters /builders to ensure that customer's needs are taken care of even if they are not part of contractual obligations.
Skylark Mansions
' also may find interest in followings . . .

Blue Valley's Service Apartments are professionally managed guest houses, situated in seven strategic locations in the city, and available at affordable rates making each...

Mathyoo Residential Apartments is a collection of premium apartments which serves as an alternative for traditional hotels with all luxuries and comforts. These apartments with...

Mels Serviced Apartments is the latest landmark in Bangalore`s Budget Serviced Apartments / Homestay/ Hotel Apartments. MEL'S Serviced Apartments / Homestay / Hotel Apartments in...

D'Habitat Service Apartments Koramangala, Bangalore offers Deluxe 1 bedroom serviced apartments and 2 bedroom service apartments. Our elegantly furnished Luxury service apartments...

Alcove service apartments in Bangalore are in the business of providing comfortable and affordable living standard for business executive and tourists. We offers luxury and...

Alcove offers luxurious & economical service apartments/ hotels in cities of Bangalore, Chennai, Hyderabad, Pune & Coorg, India. We offer a luxurious ambience with world-...

Apartments, Villas for sale in bangalore!!! Sterling developers making luxury apartments and villas that delight and satisfy its customer in every way, Sterling Developers has...
Category:
Submit your company info here.